Despite a sad and tragic start in life, Yuniq has proved to be a real fighter.
Shortly after birth her mother, our valued and loved mare Yamena had to be put down.
A meaningless and tough start for a newborn.
Yuniq Bint Yamena have fought a daily fight together with us and as a bottle-fed foal, everything have been focused on her daily well-being and giving her milk 24/7, in the first several months

Yuniq is the only offspring from Yamena (Menes/Nabeg x Yamaika/Nizjni).
Her brother born in 2011, died too early only a few weeks old and with Yamena's demise, Yuniq will be the only offspring with this amazing russian bloodline.

For us Yuniq is very precious and we are extremely pleased with her- one moving and powerful young lady with elegance and grace and a sweet and loving temper, just as her wonderful dam.
We hope to eventually be able to see even more relationships with Yamena, when Yuniq grows and develops.

Yuniq pedigree is in many ways unique. Through her dam and sire; The performance stallion

SL Carrera (Kubinec/Balaton/Menes x Salaa Diva/Salaa El Dine), Yuniq has the world-famous and super-producing stallion Menes (Nabeg x Metropolia/Priboj) on both sides of her pedigree.
Menes is one of the most important and world wide well known stallions in the Arabian horse history ever. His offsprings are successful in both performance and showing all over the world.
A stallion we are very proud to present descendants by and we appreciate these old bloodlines.

Yuniq have had a difficult and tough start in life, and it has left deep traces in all of us.
No doubt that Yuniq will always have a special place in our hearts, and in time reduce the void that her dam has left.
A star is born, and for us Yuniq is more than just a horse. She is the one to carry on the legacy of Yamena and we are looking so much forward, to follow Yuniq in the years to come.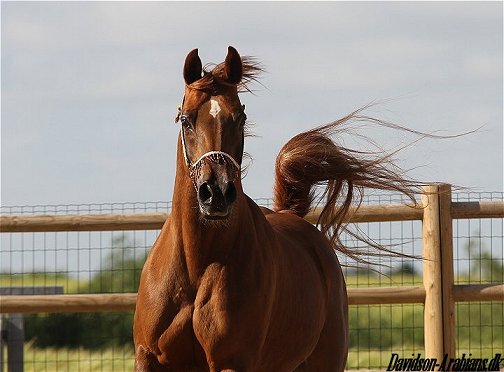 Yuniq´s dam Yamena (Menes x Yamaika x Nizjni)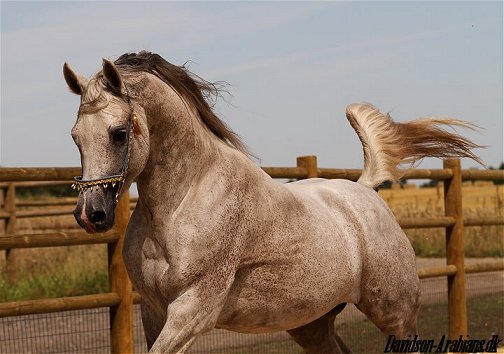 Yuniq´s sire SL Carrera (Kubinec x Salaa Diva x Salaa El Dine)