A'delay was a long-awaited offspring, which took all 7 weeks xtra in his mother's womb, before we were allowed to greet him.

Born with a great joy of life and a high energy level, he leads forward in life.
A real charmer has taken our stable, and A'delay has so definitely inherited the best from both his sire and dam.

A'delay is mostly out of Russian bloodlines and solid performance blood is running in his veins. We appreciate these old bloodlines, which for so many years has deliberately their value, in so many different disciplines, and A'delay is absolutely one promising bid for a performancehorse, to continue that success.

His dam Senada is out of the super producing mare Senet (Tern x Serenada / Suvenir), which has contributed with many successful offspring who have done particularly well, especially in dressage and endurance.
A'delays sire is our stallion Azem. His offspring are characterized on their fantastic temperament and teachable mind, and several of these offspring is used successfully within dressage.
Several offspring are sold abroad as both breeding and performancehorses.

The aim of combining our two breeding horses: Senada and Azem, are fully achieved, and we are extremely pleased with A'delay, and we have great confidence in his future as a performance horse.

He unites a sweet mind and extremely easy manageable temperament, with a good strong body, that is carried with a lot of power and speed.

A´delay is sold October 2014 to endurancerider Charlotte Kromann-Rasmussen and Team Østergaard.
http://www.enduranceriding.dk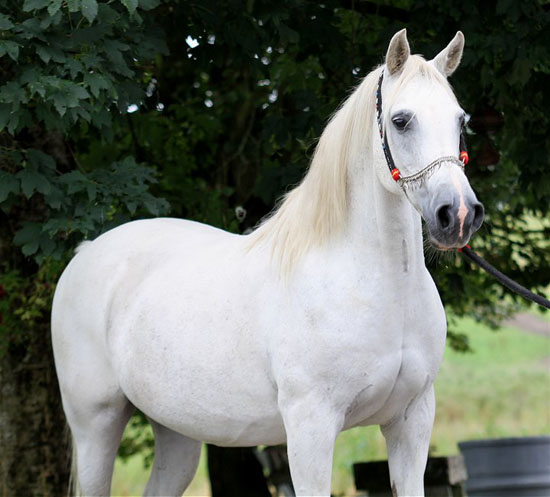 Senada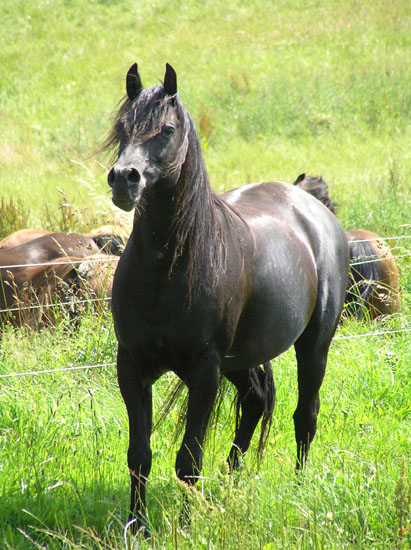 Azem